Fasting or not, Uygurs show guests a good time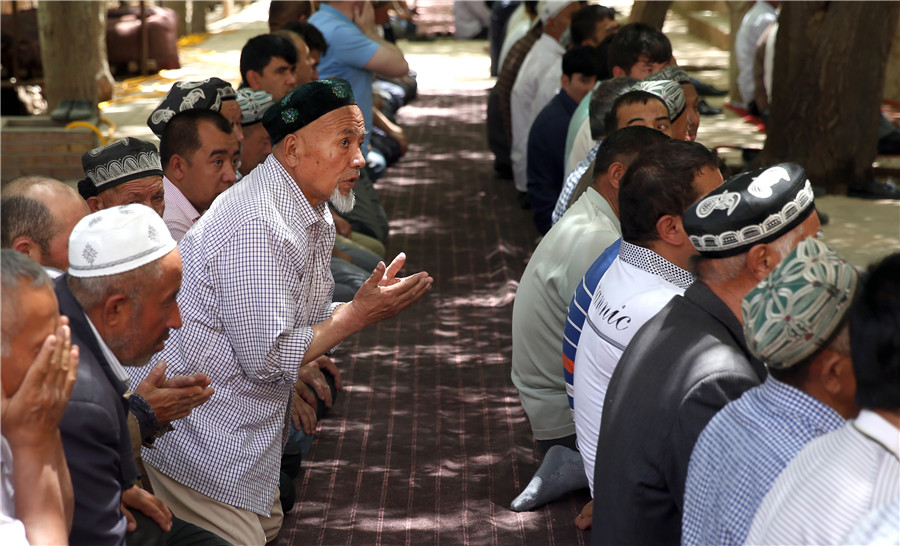 Muslims gather in Id Kah mosque in Kashgar for Friday prayers. ZOU HONG/CHINA DAILY
Dilhuba Memet, 15, has been helping her mother at a stall selling Uygur-style wonton soup and noodles after school during Ramadan because the business is much busier than usual, she said.
Dilhuba said she is looking forward to the fast-breaking festival, known as Eid al-Fitr. There will be a three-day holiday for people from all ethnic groups in Xinjiang, which is home to 51 percent of China's Muslim population.
"My family will visit our relatives in the old town where people will be in their new clothes and putting on a beautiful display of good food for guests," she said.
"Like Spring Festival, the fast-breaking festival brings people, especially the family, together."
Contact the writers at cuijia@chinadaily.com.cn