Fasting or not, Uygurs show guests a good time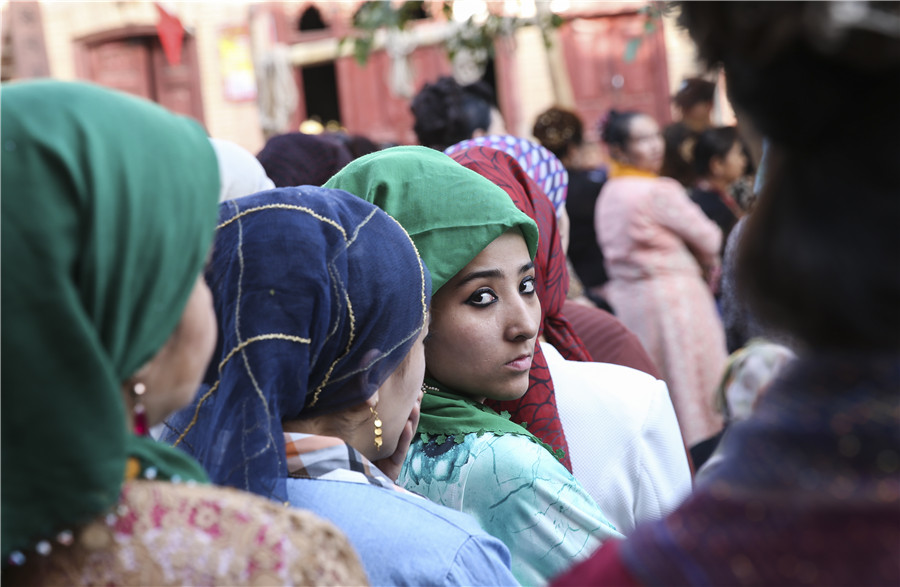 Women wear colorful scarves in the old town of Kashgar. ZOU HONG/CHINA DAILY
It is a traditional Uygur residential area known as the high platform neighborhood, which has a history of more than 1,000 years and is a landmark of Kashgar's old town that currently has more than 220,000 residents. Most of them are Uygurs and a large number are Muslim.
The loess, which formed the platform, is also the raw material Turdigul's brother, Aniwar Ali, who is a pottery craftsman, uses to make traditional Uygur bowls and jugs, which are popular among tourists.
Although the 50-year-old doesn't work at his kiln during Ramadan, his business is as popular as always.