Fasting or not, Uygurs show guests a good time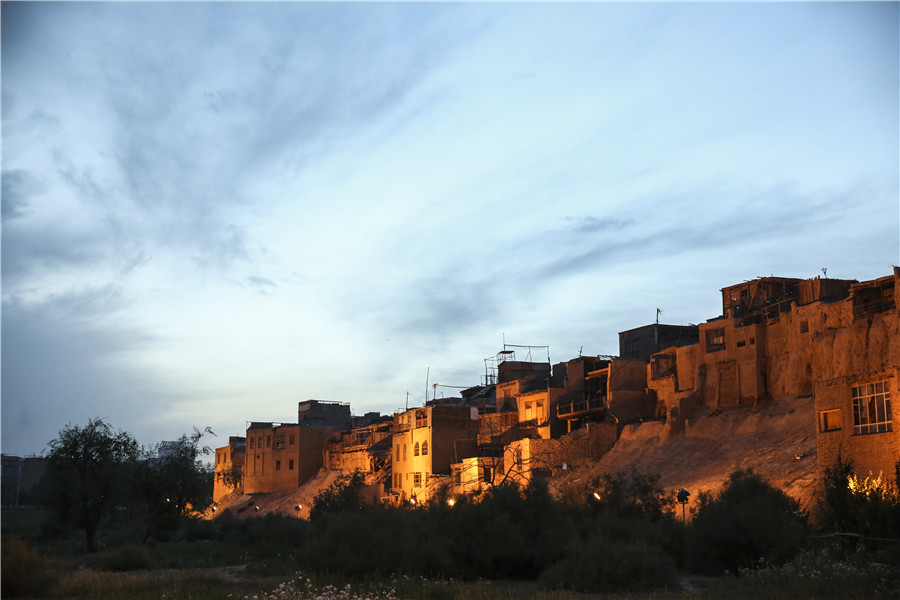 The "high-platform neighborhood" is one of the city's major tourist attractions. ZOU HONG/CHINA DAILY
"Many people have asked me why I don't make pottery during this month and I always patiently explain to them about fasting," said Aniwar, who has been learning the craft since he was just 7 years old.
Aniwar and Turdigul were the only members of their family who chose to fast this year, because their 75-year-old mother had been unwell and their spouses had to take care of their young children.
As Turdigul was enjoying her fast-breaking meal on June 12, Aniwar's daughter, Nazera Aniwar, 7, excitedly tried on the new dresses her mother had just bought her for the fast-breaking festival.