Fasting or not, Uygurs show guests a good time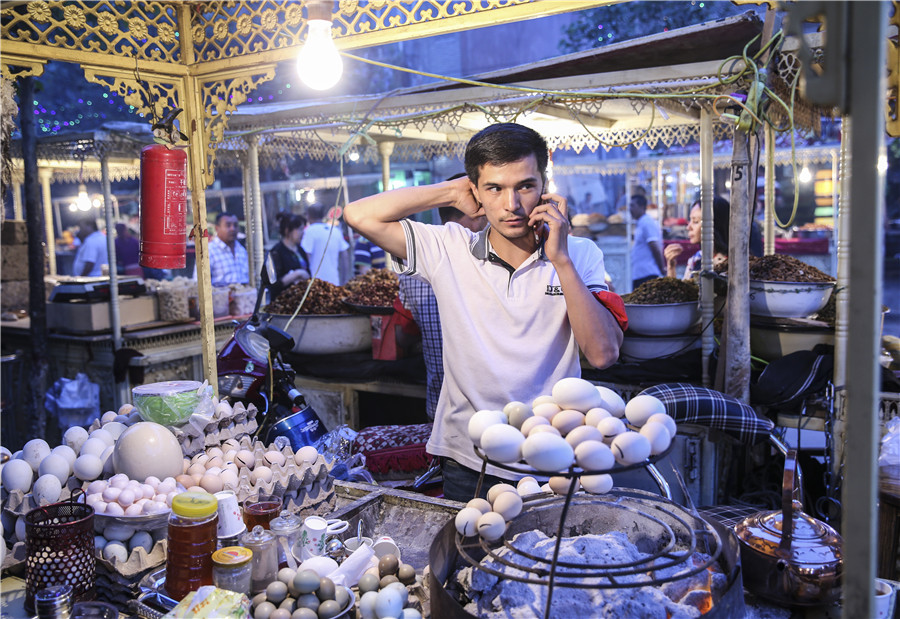 Roasted eggs are a popular delicacy in the old town. ZOU HONG/CHINA DAILY
"It takes about an hour and a half to go around the old town on my horse-drawn cart and I can make about 450 yuan ($65) a day-about 30 percent more than in other months," Dawut said. "Fasting doesn't affect my ability to provide tourists with good service. Uygurs know how to show guests a good time."
A century-old teahouse is located at the heart of the old town of Kashgar.
It is normally packed with locals who want to relax and enjoy cheap, delicious tea that has been brewed by the same family for generations.