Fasting or not, Uygurs show guests a good time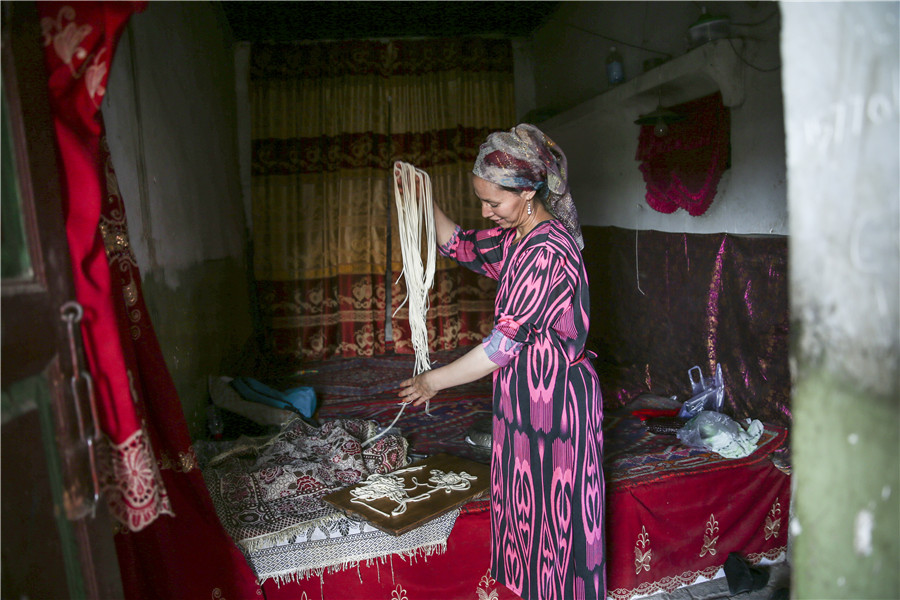 A Muslim woman prepares dinner for her family during Ramadan. ZOU HONG/CHINA DAILY
It is still open during Ramadan, but it is obviously much quieter because many of the regulars need to fast.
Abudulrehman Tash, 60, decided not to fast this year for personal reasons, and carried on the routines of socializing with his friends in the teahouse every Tuesday at 2 pm.
"Fasting, or not, is a personal choice. People in the old town will not judge you for that," Abudulrehman said.
The teahouse is just a few minutes' walk from Xinjiang's biggest mosque, Id Kah. Thousands of Muslims from the old town flood into the mosque for jumah-Friday prayers-at 3:30 pm during Ramadan.