Fasting or not, Uygurs show guests a good time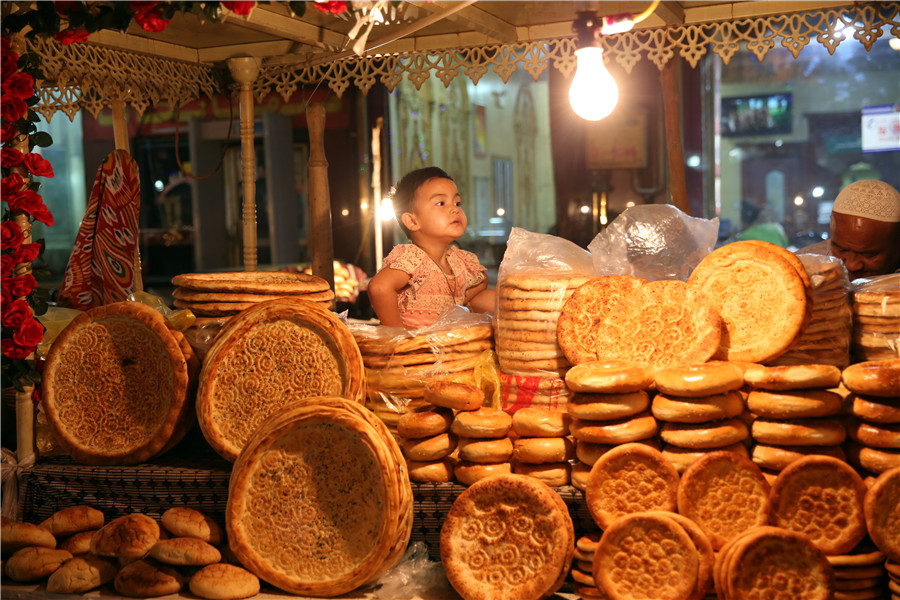 Naan bread is a popular staple in the region. ZOU HONG/CHINA DAILY
Many visitors were drawn to the old town after it was renovated, and it became one of China's top tourist destinations in 2015 due to the preservation of Uygur architecture and lifestyle.
Dawut Shawut, 36, was born and raised in the old town. He earns a living by showing visitors the alleyways and bazaars of the old town on his horse-drawn cart.
He always waits at the entrance of the old town while visitors watch a daily welcoming ceremony featuring traditional Uygur music and dances at 10:30 am. There has been no exception during Ramadan, because it is also the peak season for tourism in Kashgar.