Fasting or not, Uygurs show guests a good time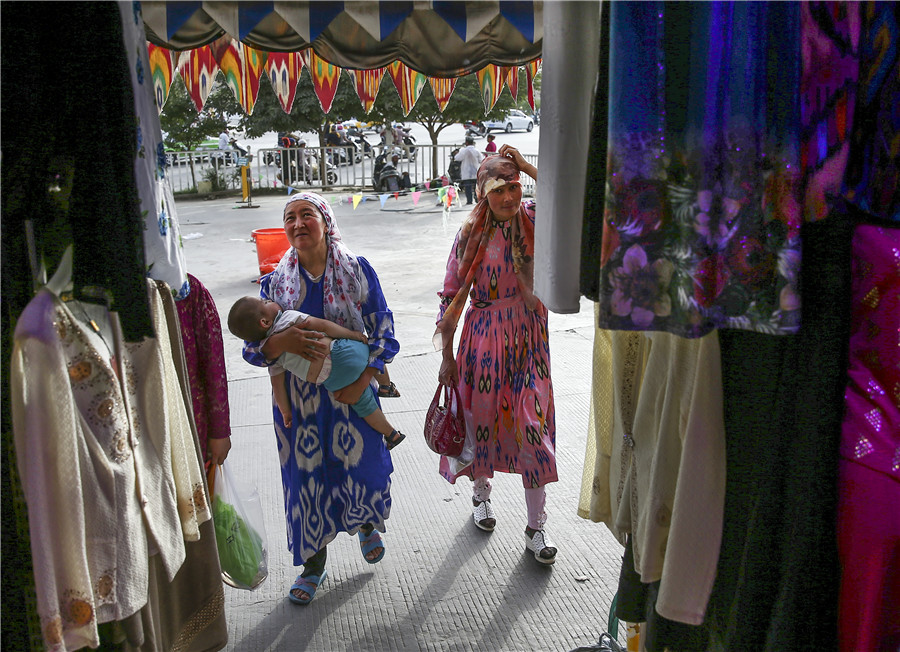 Two Muslim women shop at a bazaar. ZOU HONG/CHINA DAILY
People start to gather around 2 pm and soon long lines are formed. They all wait orderly and quietly to gain entrance to the mosque for prayer.
Although the food market opposite Id Kah may seem quiet in the daytime during Ramadan, it certainly comes to life when daily fasting is over.
People flock to the market, which specializes in traditional Uygur cuisine.
The locals are spoiled for choice, with a vast variety of food including barbecue lamb kebabs and spicy lamb feet. The food market is then turned into a big fast-breaking party around midnight.