To the bottom of the top of the world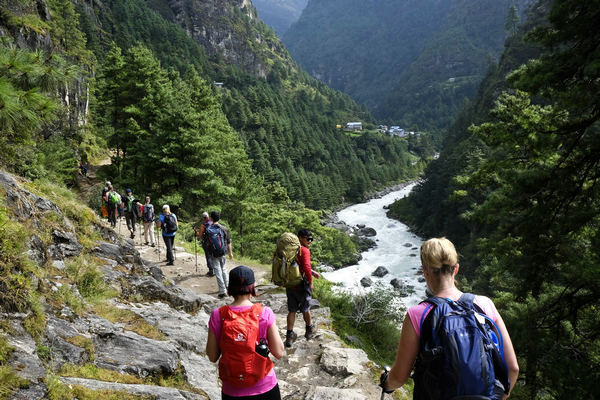 [Photo provided to China Daily]
Day 9-Day 12
The next three days were spent descending back to Lukla. I found this phase of the trek to be even more exhausting than the ascent. After all, we were covering the same distance within four days instead of eight. I found consolation in the fact that Thapa agreed to let me relax with a can of beer when we returned to Namche Bazaar.
I still experienced butterflies in the stomach ahead of the return flight from Lukla to Kathmandu. Because of the short runway, pilots have no room for error. Failure to achieve take-off would mean plunging the plane thousands of meters into the valley below.
Again, my fatalistic thoughts were unfounded. We took off around 7 am without a hitch and landed safely in Kathmandu just in time to beat the morning rush hour traffic. Like clockwork, the porters rushed to unload the baggage as the pilots prepared to depart for Lukla again.
As someone who much prefers beer over dumbbells and a degustation menu over a workout routine, I must say that this trip wasn't as physically grueling as I thought it would be. Of course, physical conditioning ahead of the trek is essential.
So the fact that I, as well as the dozens of elderly travelers along the route, can complete the trek shows that it is very much achievable for most people.
Or in the words of our lovely guide Thapa: "The Everest base camp trek is really easy. You're just walking. No sweat."
"In fact, reaching the summit of Mount Everest is very easy too. You just need to be very fit. Oh, and you need a lot of money too," he says laughing.
Contact the writer at alywin@chinadaily.com.cn