To the bottom of the top of the world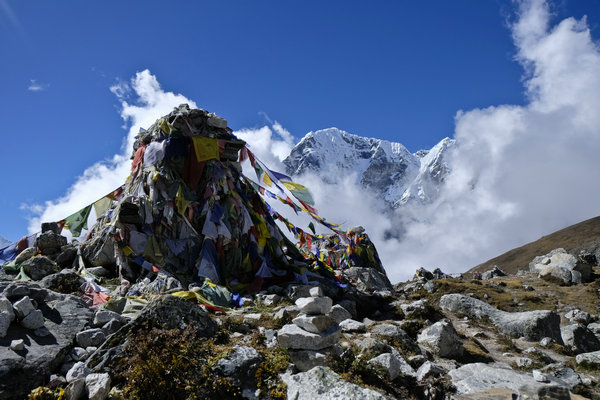 [Photo provided to China Daily]
Day 2
In addition to middle and long distance runs, my training for the trek also involved carrying a load of 15 kg up and down 40 flights of stairs twice a week for a month. As I found out, this still wasn't enough to prepare me for the arduous climb to Namche Bazaar which involved a nearly three-hour, non-stop ascent that had steep steps, slippery dirt surfaces and muddy trails that were shared with a horde of other trekkers.
We were knackered by the time we reached the checkpost on the outskirts of Namche Bazaar and as Thapa registered us with the officer on duty, we took time to stretch our sore legs and buy a snack from a shack that claims to be the highest Irish bar on Earth. A short walk later, we entered the town of colorful buildings where locals shuffled in and out of rustic pool parlors as yaks trudged up stone steps past children sitting outside their homes.
We were now at an altitude of 3,440 meters. But apart from my aching legs, I was free of headaches, a common symptom of AMS. I felt well enough to ask if I could have some local beer, but Thapa was adamant that we must not consume alcohol during the ascent. I decided not to push my luck.