To the bottom of the top of the world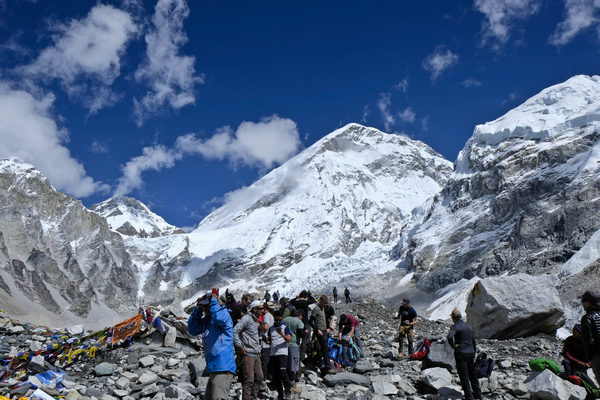 Trekkers at the Qomolangma base camp via Nepal. [Photo by Alywin Chew/China Daily]
Golden Week in China is usually an affair I look forward to because the weeklong holiday allows me to take a lengthy trip away from the city to relax and recharge.
But ahead of this vacation which involved trekking to the Qomolangma base camp via Nepal, I was filled with more apprehension than excitement. After all, people have lost their lives during this trek. In March, an Australian man died of acute mountain sickness, or altitude sickness, while descending from the base camp of Qomolangma (also known as Mount Everest in the West).
Two days before setting off, Bimal Thapa, our guide, gave us some words of advice.
"Just remember this is not a race. Take all the time you need, drink lots of water and you'll be fine," he says, while flashing us a reassuring smile during the pre-trek briefing in Thamel, a tourist hub in Kathmandu.
Pacing ourselves would be easy, I thought. But landing safely in the world's most dangerous airport was a different matter that was out of my hands.
The Tenzing-Hillary Airport in Lukla, the gateway to the base camp trekking route, is widely associated with the terms "most dangerous", "scariest" and "deadliest". A cargo plane crashed while landing at the airport in May.