To the bottom of the top of the world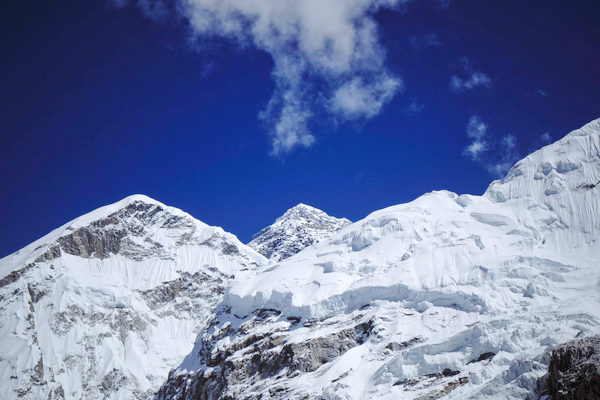 [Photo provided to China Daily]
Day 8
At 7 am, we set off for Gorak Shep where we would leave our baggage and have a short break before making our way to the base camp. The path to Gorak Shep was relatively flat and should not have posed a problem, but halfway through this route, my body started sounding off the alarm bells.
Just before we ascended a steep, rocky formation, my stomach started churning, my head began to throb and I felt as if I was about to throw up. I wondered if I had jinxed myself with my previous declaration that the high altitude had yet to cause me problems. Even the spellbinding otherworldly landscape did not make things any better.
The symptoms worsened by the time we reached Gorak Shep. Doubt and fear started to fill my mind. I wondered if I was destined to fail after coming so close to the objective.
Determined to reach the base camp, I soldiered on after taking a concoction of medication. Focusing on my breathing rather than the niggling pain seemed to helped, too. Three hours later, we reached the camp site, which was crowded with trekkers from all over the world.
There was no extravagant display of jubilation, just hugs and highfives before we took photos with a stone etched with the words "Everest Base Camp 2017". Located 5,380 meters above sea level, it is in reality just a site filled with rocks and stones. One cannot even see the whole of Mount Everest from there.
But it's not the scenery that matters at this point-it's the feeling of accomplishment that resonates the most.