The ups and downs of life after politics for former leaders
Tony Blair
Unlike George W. Bush, Tony Blair, his ally across the Atlantic didn't hide away from politics after leaving Downing Street in 2007.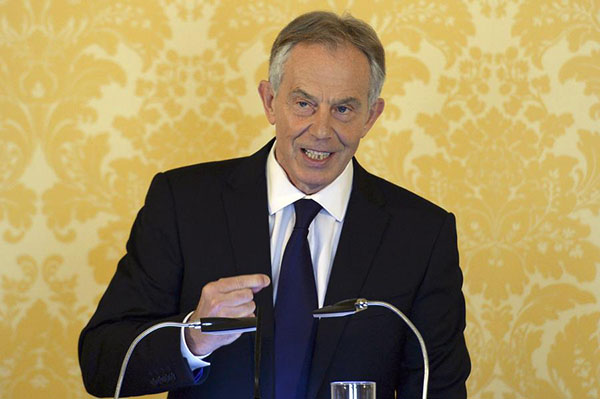 Former British Prime Minister, Tony Blair, delivers a speech following the publication of The Iraq Inquiry Report by John Chilcot, in London, Britain July 6, 2016. [Photo/Agencies]
Despite his widespread unpopularity over his role in the Iraq war when departing, which climaxed nine years later, the former Labour Party prime minister further extended his political capital globally.
He was appointed to the Middle East peace envoy by the United Nations in 2007, a position he held for eight years until his resignation in 2015.
The unpopularity eventually turned into public outcry in July 2016, when an independent inquiry over Britain's military action in Iraq, known as the Chilcot report was published seven years after it was set up.
The report, running 2.6 million words - or more than four times the length of War and Peace, concluded that Blair had relied on flawed intelligence when he took Britain into the US-led invasion in 2003.
National condemnation soon fell on the disgraced former leader, forcing him to deliver a lengthy and emotional response and express his "sorrow, regret and apology" in a nearly two-hour speech.
Apologetic yet defiant, Blair defended his order to go to Iraq, saying "I believe we made the right decision."