The ups and downs of life after politics for former leaders
George W. Bush
Keeping a low-profile for a long time, the former US president returned to the limelight last month at Donald Trump's inauguration ceremony, distracting viewers briefly by fiddling with his raincoat.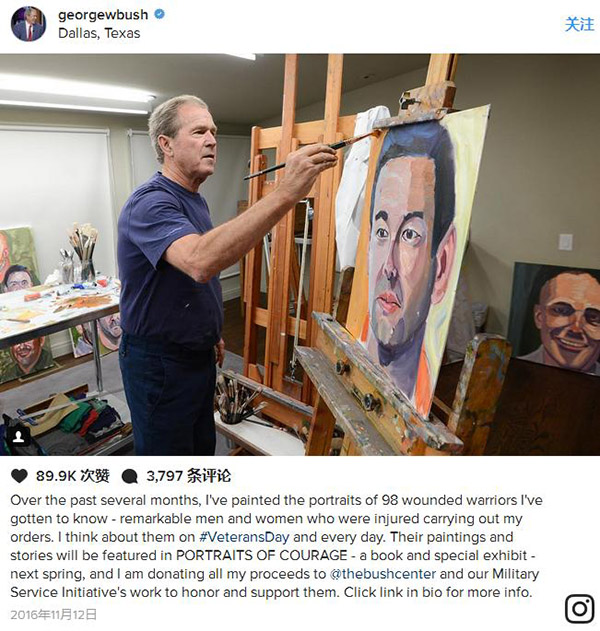 Former US president George W Bush painting a portrait of a soldier wounded in service during his time in office. [Photo/Instagram]
Unlike his predecessor, Bill Clinton, who still kept a high profile post-White House, Bush quickly went into obscurity after handing over the top job to Barack Obama.
There are reports that he has been tapping his artistic talents, turning himself into a painter. The theme of his paintings though is much food for thought.
Last November, the former president posted a picture of himself painting portraits of wounded soldiers in service during his time in office. The post was timed for Veterans' Day, while an exhibition of the paintings raised funds for the Bush Center.