Hip-hop hero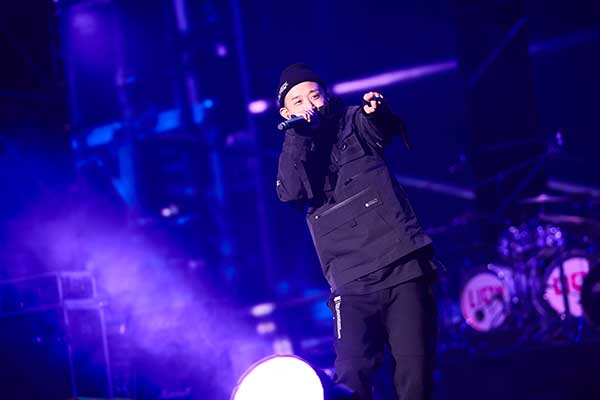 [Photo by Zou Hong/China Daily]
Veteran producer Liu, 36, has worked with Chinese pop stars like Han Hong, and has produced a number of popular TV reality shows. He recently launched his hip-hop record label, Door & Key, in Beijing, which is now home to 50 or so Chinese rappers, including Gai and After Journey, a rapper from the Xinjiang Uygur autonomous region, who won third place in The Rap of China.
The rappers will join a national tour, the Door & Key Hip-Hop Tour, which kicks off from Beijing's Cadillac Arena on Dec 3.
"The rappers have been overlooked for years. After having struggled in China's underground music scene, they have finally been recognized for their talent. But there is still a long way to go ahead of us," says Liu.
One of the main focuses of Door& Key, according to Liu, is to localize hip-hop, an urban music style that took root in the United States in the late 1970s and started to gain popularity in China only about 10 years ago.
"We will integrate traditional Chinese cultural elements, such as Chinese poems and folk tales, into hip-hop music, to make it unique to our own culture," says Liu.
The plan is to have the 50 rappers release at least three new songs every year.
"Hip-hop music is about self-expression and with our long Chinese history, we are confident about the future of rap music in China," Liu says.