Hip-hop hero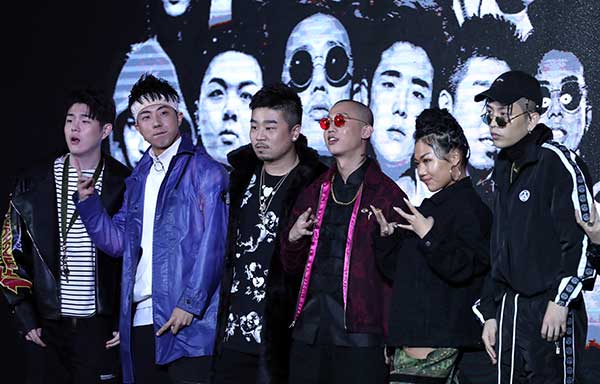 [Photo by Zou Hong/China Daily]
Over the past three months, Gai has been working to a hectic schedule, performing at commercial shows, outdoor music festivals, TV shows and starring in films.
He only has time for songwriting during flights or on train journeys, yet he still plans to release some new songs. One of them will reflect on his experiences of participating in The Rap of China.
"I am the winner of the show but I don't want to be overwhelmed by temporary success. I will keep on doing what I've always been doing and my goal is to let more people hear my music and appreciate the messages I deliver in it," Gai says.
He received a 1 million yuan prize for winning The Rap of China.
"I once dreamed about buying a car for myself with the money or giving it to my parents. But I decided to donate the money to charity instead," he says.
He donated the money to the China Youth Development Foundation, a nonprofit founded in Beijing in 1989, to help build four Project Hope music classrooms in Weiyuan.
"I want children in my hometown to have the opportunity to enjoy music as I do," he says. "Although I never received any musical training at school, I would like to share my stories with them one day in the music classroom.
"I believe that I will make more than 1 million yuan in the future and that this is just the beginning."
According to Liu Zhou, music director of The Rap of China, the success of the reality show has been beyond his expectations. What made him most excited is that the show has successfully brought underground Chinese rappers like Gai to public attention.