Hip-hop hero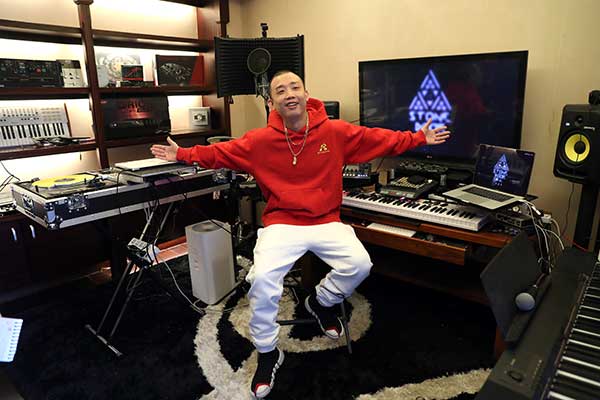 Rapper Gai is a frequent performer at commercial shows and music festivals after winning the online reality show The Rap of China.[Photo by Zou Hong/China Daily]
Sichuan rapper and winner of online reality show donates prize money of 1 million yuan to promote music education in his hometown. Chen Nan reports.
Zhou Yan has long been a "troubled" son in his parents' eyes. They never understood anything he cared about-hip-hop, tattoos and loose outfits-or any of the choices he has made, such as giving up a stable job in his hometown of Weiyuan county, Sichuan province, to pursue his dream of making music in Chongqing.
The 30-year-old welcomed the new chapter in his life as he competed in a hip-hop reality show this summer.
The Rap of China, a reality show produced and broadcast by iQiyi, one of China's largest online streaming websites, placed the once underground art form of hiphop music in the spotlight for the first time in the country.
Zhou, known by his stage name, Gai, won the championship along with another rapper, PG One, or Wang Hao, from Harbin, Heilongjiang province.
The 12-episode show ran from June to September and featured four celebrity judges-Chinese-Canadian pop star Kris Wu, Taiwan rapper MC HotDog, or Yao Chung-jen, singer-songwriter Chang Chen-yue and Wilber Pan. The show attracted about 2.7 billion views on iQiyi.
"They finally recognized what I've been doing," says Gai, referring to his parents, who run a small business in their hometown. "I came from a poor family but I never feel ashamed. I sing about my pride out loud in my songs."