Poetic tribute to farmers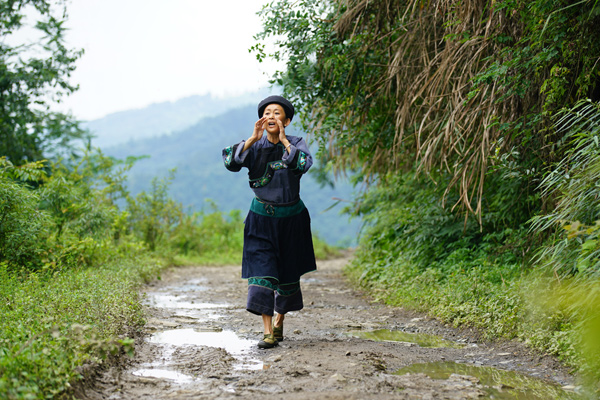 The new movie, Hold Your Hands, set in the picturesque Shibadong village in Hunan province, tells real stories of residents striving to get out of poverty. [Photo provided to China Daily]
A wooden house on the edge of the village, home to an elderly couple and their 9-year-old mentally-disabled grandson, grabed her attention.
The boy developed problems when he was 1 year old as his parents-migrant workers in Shenzhen-failed to take him to hospital in time.
She was surprised to find the home neat and filled with joy, without any signs of the misfortune that has befallen the family.
But the grandmother gave a hint of the family's worries when she told Miao: "If my boy lives to be 50, we will accompany him to live to 100 years old."
She was worried about him.
"At that moment I realized that poverty eradication had a more in-depth aspect," the director says.
"It's not merely about food and warm clothes. China has already resolved such problems for millions of poor farmers. But they need money to handle unexpected problems," the director says.
After interviewing a number of locals, Miao, also the movie's scriptwriter, wrote a story about a former soldier-turned-farmer who leads his fellow villagers to pursue a better life.
The farmer, played by award-winning actor Wang Xueqi, is based on the grandfather.