Poetic tribute to farmers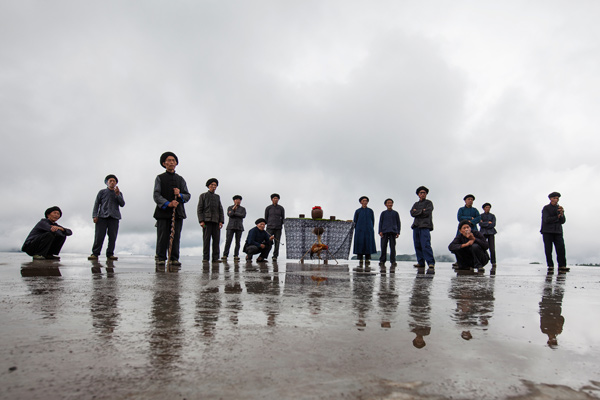 The new movie, Hold Your Hands, set in the picturesque Shibadong village in Hunan province, tells real stories of residents striving to get out of poverty. [Photo provided to China Daily]
The movie, based on the stories of villagers striving to get out of poverty, opened across the Chinese mainland on Oct 13 and has gained 7 points out of 10 on the reviewing website Douban, a barometer of popularity.
The film, which is a tribute to the 19th National Congress of the Communist Party of China, reflects the transformation of Shibadong, once one of the nation's poorest villages but now an example of the country's achievements in poverty alleviation.
President Xi Jinping visited the village in 2013 and it was there that he proposed a new targeted poverty alleviation strategy, which stressed on helping the poor with tailored programs.
According to Xinhua News Agency, the annual per capita income in the village had risen from 1,668 yuan ($252) in 2013 to 8,313 yuan by 2016. And locals have been assisted by government officials to work in businesses, such as raising livestock, planting kiwi fruit trees and doing embroidery.
While the achievements seems impressive, the director, who is known for producing farmer-themed movies, wanted to dig deeper.
She deliberately avoided the village's most-visited families, whose stories have been reported many times, but instead went to an area where there was less attention from media.