Poetic tribute to farmers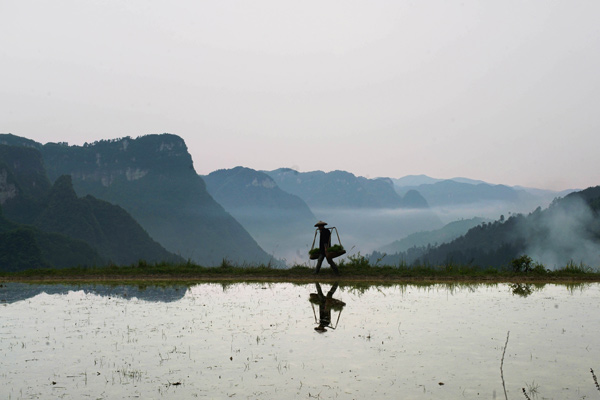 The new movie, Hold Your Hands, set in the picturesque Shibadong village in Hunan province, tells real stories of residents striving to get out of poverty. [Photo provided to China Daily]
A Chinese movie, based on the stories of villagers striving to get out of poverty, is gaining support at the box office. Xu Fan reports.
When director Miao Yue arrived in Shibadong village, the home of the Miao ethnic people in the mountains of Central China's Hunan province, after a tiring journey, her fatigue was quickly forgotten thanks to the stunning views she encountered.
"It was dusk in August last year. The countryside was covered by fields of rice. The setting sun cast a tranquil and beautiful light that I have rarely seen," she says.
As a veteran director with the Chengdu-based studio, Emei Film Co Ltd, she was assigned to find inspiration for the company's new movie, Hold Your Hands.
Besides Emei, the producers also included the Changsha-based Xiaoxiang Film Group Co Ltd and the Beijing-based Huaxia Film Distribution Co Ltd.