Natural ability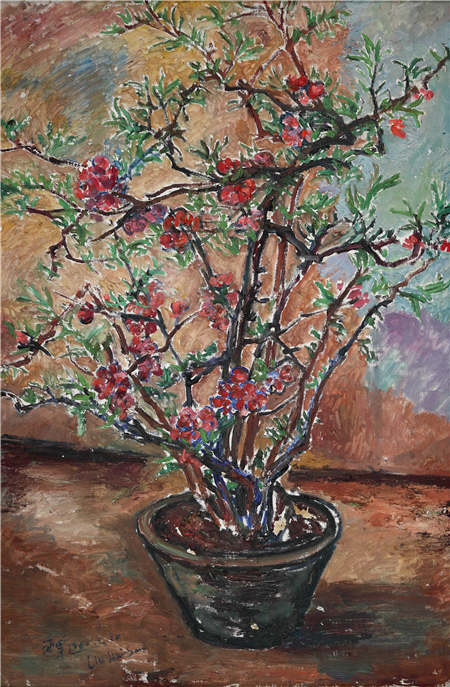 An oil painting of flowers by Liu Haisu in 1960. [Photo by Jiang Dong/China Daily]
The debate over the use of nude models escalated to such an extent by the late 1920s, Liu was forced to leave the academy.
He then made several long trips to Europe, where he was exposed to contemporary modern artistic movements. He also painted, and his oil works were twice shown at the Autumn Salon in Paris, the influential art exhibition that has been held annually since 1903.
Liu returned to Shanghai in 1931 and was restored to his post at the Shanghai Academy of Fine Arts.
Liu's friend Fu Lei (1908-66), a famous translator and art critic, wrote in a published article in 1932 that Liu had "two bosom friends who had been supporting and encouraging him: self-assurance and flexibility".
"Because of his strong sense of confidence, he never doubted himself or hesitated, even when he was in a dire situation," Fu wrote. "And his flexibility allowed him to become even more tenacious, when he confronted with mounting external pressures."
He added that Liu was accumulating his ability and would one day shock the world with his powers, "as glaring as that of an erupting volcano".
If you go
9 am-5 pm, closed on Mondays, through Nov 26. 1 Wusi Dajie, Dongcheng district, Beijing. 010-6400-1476.