Saying with few words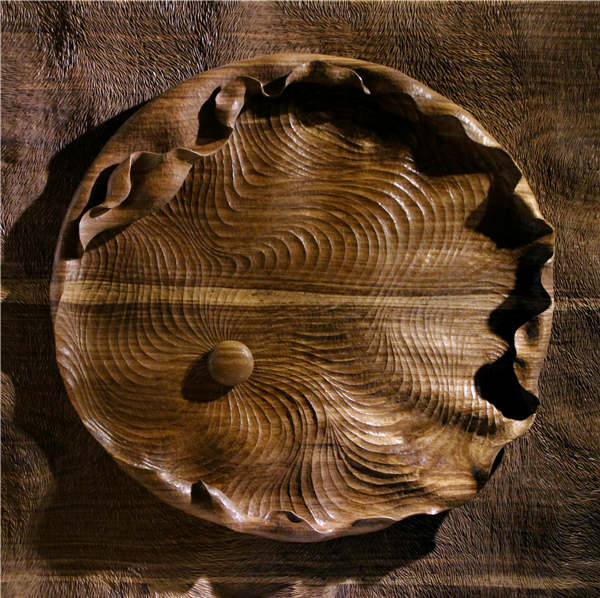 The Fate series by Zhou Ning. [Photo provided to China Daily]
After his first solo show was held in Shanghai in 2015, collectors started to visit his studio in Shandong and buy his works.
The show in Beijing is his second solo show with works produced in the past few years. When displaying his work at the Beijing show, Zhou wore a pair of cloth shoes and carried his tools in an oversized cloth bag.
"It needs power to carve out a heavy piece. Sometimes my students assist me," says Zhou.
He refuses to use electronic tools, which he says break wood in a mechanical way.
"When I touch a piece of wood, I can sense what it has, and I know how much I need to cut and where to cut," he explains.
Zhou is a man of few words. He communicates with his apprentices in sign language and spends most of his time in the countryside, away from the clamor of cities.
Han Yingxue, curator of the show, says Zhou's wood pieces speak to the "inner mind of a man concentrating on his art without intervention from the outside world".
If you go
11 am-6 pm, through Feb 9. Yilian Art Center, 2 Xibahe Road, Chaoyang district, Beijing. 010-5322-6979.