Saying with few words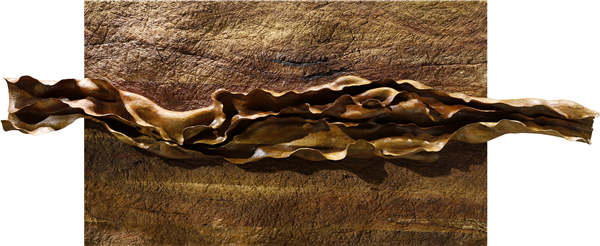 The Wind series, woodcarving by Zhou Ning. [Photo provided to China Daily]
Zhou Ning, an artist who lives in rural China, is presenting his wood art in Beijing. Deng Zhangyu reports.
For about 20 years, Zhou Ning has lived in the countryside in East China's Shandong province, dedicating himself to one thing-chiseling blocks of wood.
The 48-year-old artist seldom visits cities unless he has to. But he came to Beijing at the end of October for the start of his solo show at the Yilian Art Center.
The ongoing show, entitled True Words: Carving a Path to Self Cultivation, features 28 pieces of woodcuts, among which the heaviest is up to 150 kilograms.
Unlike many other woodcuts that focus on carving out delicate patterns or making the surface smooth, Zhou's works show how he moves cutting tools through wood.
"Everything has a soul. I can feel it when I touch the wood," he says.
Every time Zhou selects a block, he brings out his tools to feel the fibers.
Zhu Xuchu, an art critic who has known Zhou for a decade, says the artist treats every piece of wood as a living creature, "letting them speak for themselves" based on each block's shape, hardness and color.