In final address, Obama touts values and prods Trump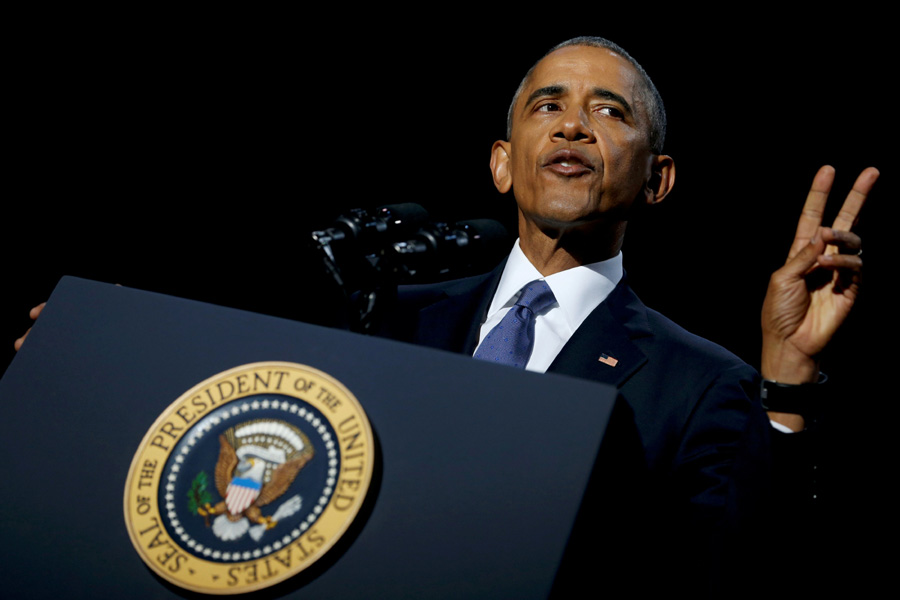 US President Barack Obama delivers his farewell address in Chicago, Illinois, US, January 10, 2017. [Photo/Agencies]
AN UNREALISTIC VISION
Obama, who came to office amid high expectations that his election would heal historic racial divides, acknowledged that was an impossible goal.
"After my election, there was talk of a post-racial America," he said. "Such a vision, however well-intended, was never realistic. Race remains a potent and often divisive force in our society."
But the president said he remained hopeful about the work that a younger generation would do. "Yes we can," he said. "Yes we did."