In final address, Obama touts values and prods Trump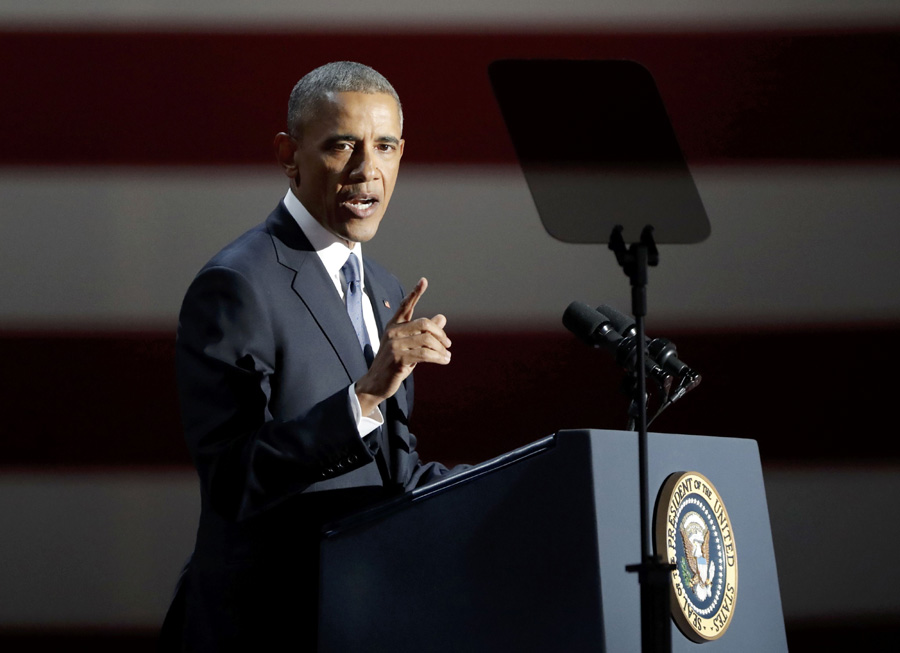 US President Barack Obama delivers his farewell address in Chicago, Illinois, US, January 10, 2017. [Photo/Agencies]
Obama made clear his opposition to those positions during fiery campaign speeches for 2016 Democratic presidential nominee Hillary Clinton, but he has struck a more conciliatory tone with Trump since the election. In his farewell speech, he made clear his positions had not changed.
"I reject discrimination against Muslim Americans," he said in a clear reference to Trump, drawing applause.
"If anyone can put together a plan that is demonstrably better than the improvements we've made to our health care system, that covers as many people at less cost, I will publicly support it," he said in another prodding challenge to his successor.
Trump has urged the Republican-controlled Congress to repeal the law right away.