China helping rural Kenyans access healthcare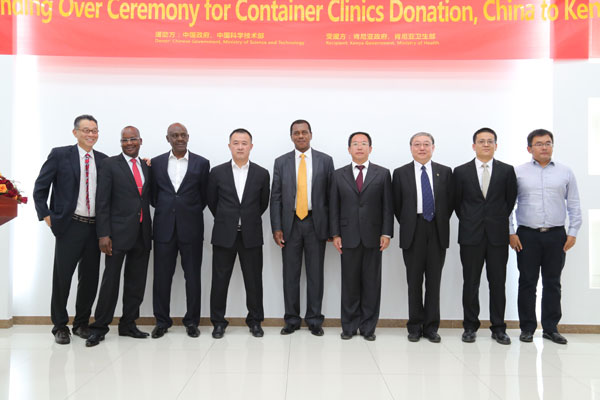 The officials and executives pose for a group photo during the handover ceremony of general modularized container clinics in Nairobi, Kenya, on December 7. EDITH MUTETHYA/CHINA DAILY
"Per day, the clinics can handle between 50 to 100 patients," he said.
The Shenzhen Institute of Advanced Technology was launched and co-built by the Chinese Academy of Sciences, Shenzhen Municipal Government and the Chinese University of Hong Kong in 2006.
The institute's industry wing, Shenzhen Kangva Technology, focuses on the development and promotion of low-cost health-care Haiyun projects.
It has developed and manufactured suitable products for Chinese township hospitals and rural healthcare-oriented clinics, including multi-functional check-up beds, portable out-patient kits, container clinics and containerized hospitals.
As of last month, more than 50,000 demonstration sites had been built, covering a population of over 80 million.