Sun Yang avenges Rio rival Horton with 400m free world title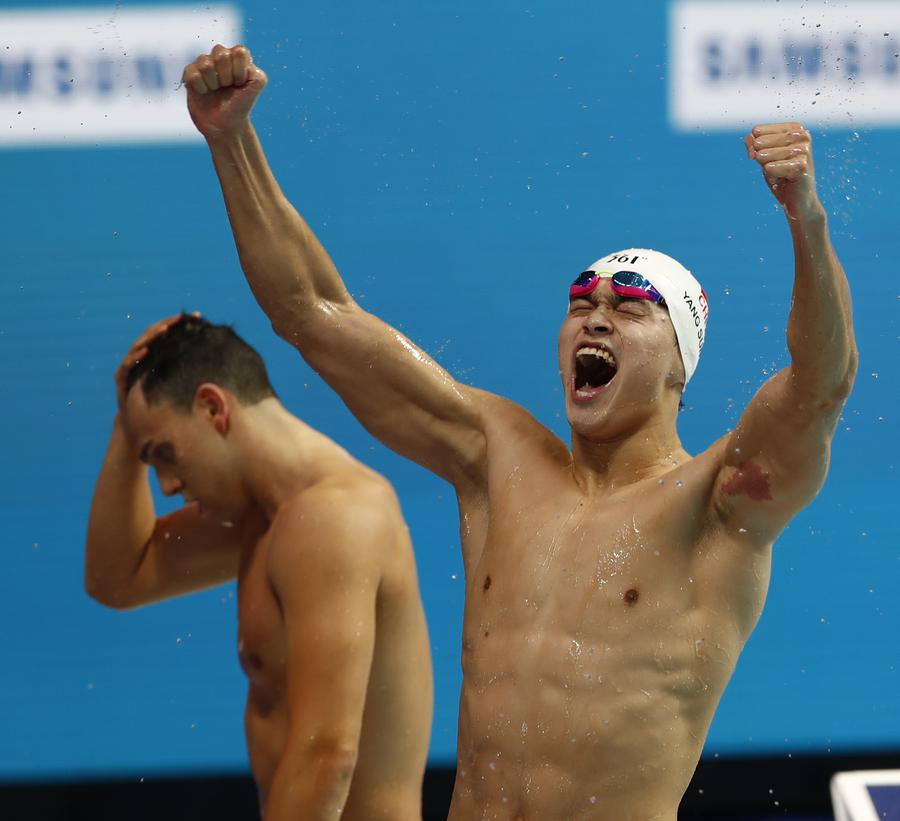 Sun Yang celebrates after winning the men's 400m freestyle final at the 17th FINA World Aquatics Championships in Budapest, Hungary, on July 23, 2017. [Photo/Xinhua]
Sun let off all his pressure by roaring and punching water when he saw the results. Forefinger in the air means that he is still the best swimmer around the world in the event.
"It was not about my opponent's lackluster performance. Maybe I just did better today, and training on some details recently has paid off," Sun talked about his morale-boosting victory.
Sun will also compete in 200m, 800m and 1500m frees at worlds, and he needs to adjust himself quickly before appearing in the 200m heat on Monday morning.
Last summer in Rio de Janeiro, Horton defeated Sun in the 400m free final after calling him a "drug cheat" for his three-month doping suspension in 2014.
Swimming powerhouse United States kicked off a winning start as they bagged the remaining three golds on Sunday.
Xinhua/AP