FIFA declares Cristiano Ronaldo best men's player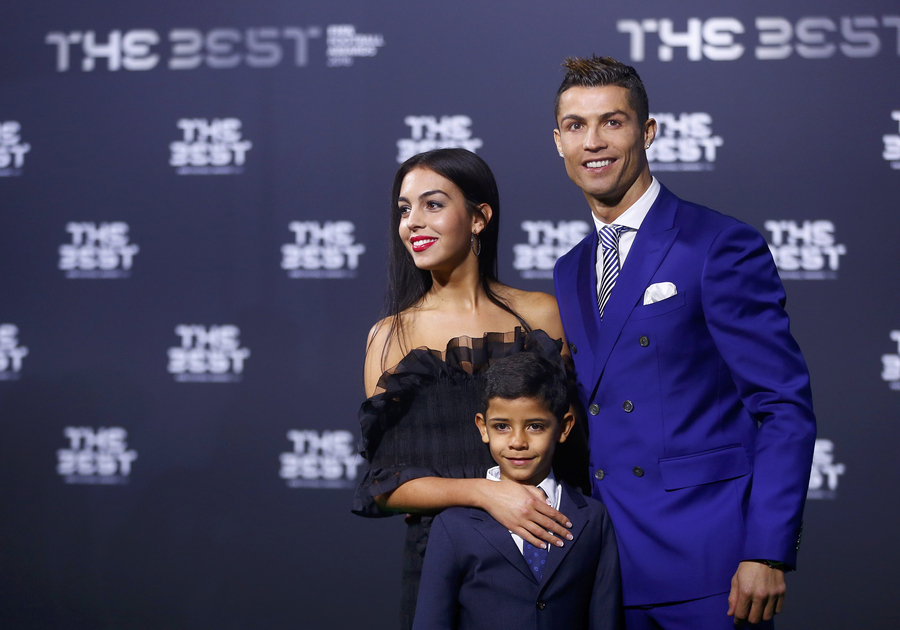 Real Madrid's Cristiano Ronaldo, his son Cristiano Ronaldo Jr and Georgina Rodriguez arrive at the FIFA ceremony in Zurich, Switzerland, Jan 9, 2017. [Photo/VCG]
France Football continued with its own award which was also won by Ronaldo last month.
The ceremony, previously held at the Kongresshaus theatre in central Zurich, this year took place in the much more modest setting of a television studio on an industrial estate near the airport.
Ronaldo previously won in 2008, 2013, 2014 with Messi second on each occasion. Messi won from 2009-12 and then again in 2015 with Ronaldo second on every occasion except in 2010 when Andres Iniesta was runner-up.