Fans in for treat as Kingsman sequel comes to China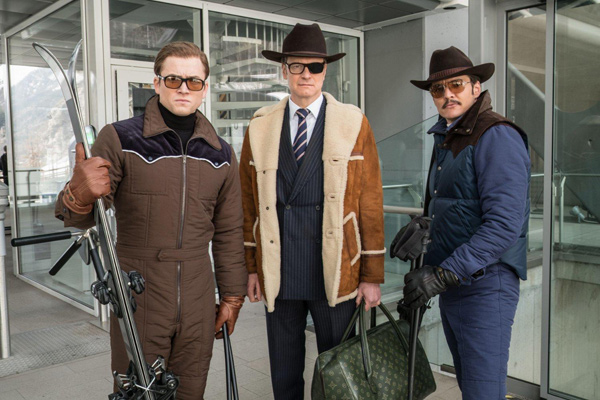 The upcoming sequel Kingsman: The Golden Circle will hit Chinese mainland theaters on Friday. [Photo provided to China Daily]
Besides the Hollywood big names, the new film again highlights its most alluring elements: suave spies in bespoke suits and high-tech weapons.
In an interview alongside Mark Strong, the English actor who plays Merlin, Egerton-who will turn 28 this November-says his favorite device is a suitcase-like gadget that can transform into a bullet-proof shield and a powerful gun.
Egerton also says his character is more responsible and committed in the new tale, as Eggsy "wants to maintain a healthy relationship with the girl he loves".
In the film, things are different for Eggsy, but no less complicated, says Egerton, who is also known in China for the sports-themed biographical drama Eddie the Eagle.
Before the first Kingsman movie, Egerton was a lesser-known star. But Kingsman: The Secret Service gave him fame, and paved the way for him to play the lead in Eddie the Eagle, in which he stars with Hugh Jackman.
"It (the first Kingsman movie) completely changed my life," says Egerton, wearing a big smile.