Fans in for treat as Kingsman sequel comes to China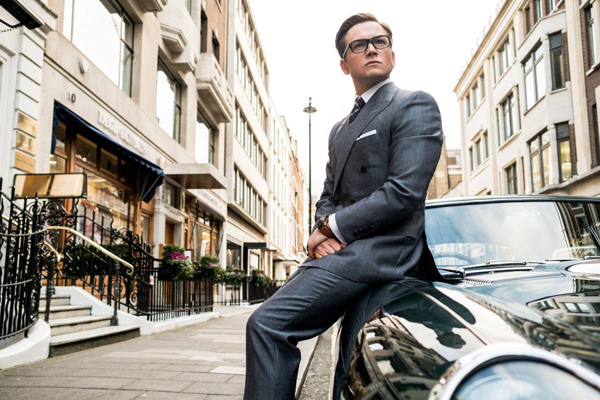 British actor Taron Egerton plays Eggsy Unwin in the new film. [Photo provided to China Daily]
His view is reflected in his attire.
During an interview with China Daily in Shanghai, the 46-year-old director wears a typical Chinese suit, which he says is made by the film's tailor.
Vaughn also explains the difference between Kingsman and traditional British espionage movies, such as the James Bond series.
British culture has a sense of humor, which is quite unique, he says, adding that he wanted to put that humor into the films. Kingsman is about escaping reality to have two hours of fun in cinemas. It's a fun movie with a lot of action, he says. James Bond movies are more serious to him.
But for Chinese fans, many of whom watched the live-streamed Shanghai promotional event online on Oct 12, star power seems the major attraction for now.
With the super villain played by Hollywood actress Julianne Moore, who took home Oscar's best actress award for Still Alice (2014), the cast of The Golden Circle has five Academy Awards winners. The others are Colin Firth, Halle Berry, Jeff Bridges and Elton John.
"My hope is that the Chinese who have watched the first movie will watch this second installment and enjoy it," says the director.