How Xi's statements transformed online services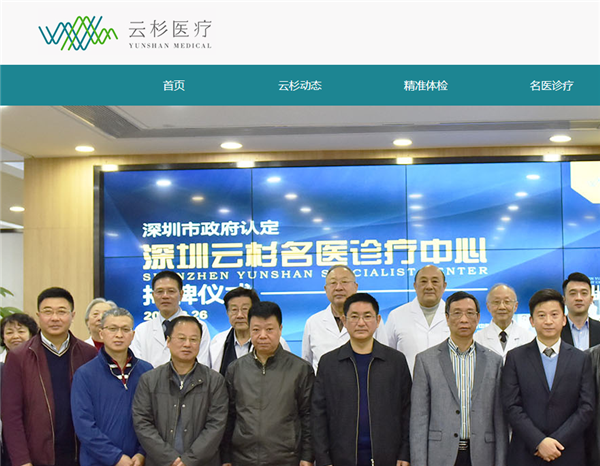 A snapshot of the homepage of Yunshan Medical's official website.
Electronic prescriptions given in online hospital
The inability to provide medical prescriptions on the internet was one of the factors holding back the development of online hospitals, but Yunshan Medical in Shenzhen has broken down the barrier.
Yunshan Medical, a private internet hospital in Shenzhen's Futian district, officially opened its virtual doors on April 6, 2017.
Patients who visited a brick and mortar hospital can go to the online medical for further checkups and receive their prescriptions. Yunshan Medical also offers prescriptions to first-time patients if their illness is not too serious.
Doctors in Yunshan Medical come from several famous medical institutions including Peking University Health Science Center and Tongji Medical College of Huazhong University of Science and Technology.
Hospitals across the country receive more than seven billion visits every day, with nearly 60 percent of the visits being follow-up patients, according to data from the National Health and Family Planning Commission. Two thirds of the return visits can be handled online.