How Xi's statements transformed online services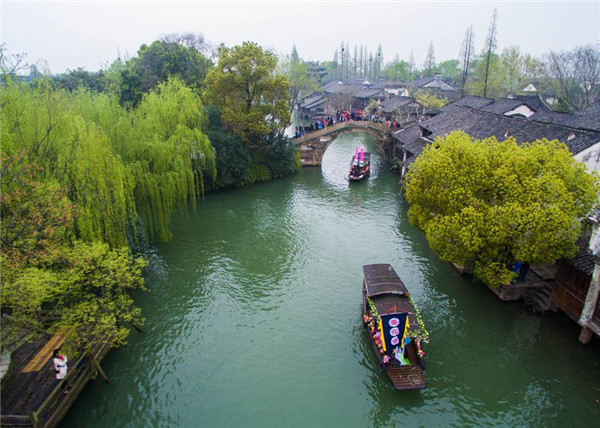 Wuzhen town in Zhejiang province. [Photo/Xinhua]
China's first provincial e-governance regulation
Eastern China's Zhejiang province announced a series of rules to make online filling of documents easier on March 28, 2017, people.com.cn reported.
Applicants can now submit application, provide signature and photograph electronically when doing business with the government, saving the necessity to go to offices in person.
Zhejiang became the first provincial unit nationwide to launch e-governance regulation system.
E-signatures have the same legal bearing as paper documents, according to the rules. The regulation also stipulated that applicants do not have to provide paper documents if they have completed the formalities online.