How Xi's statements transformed online services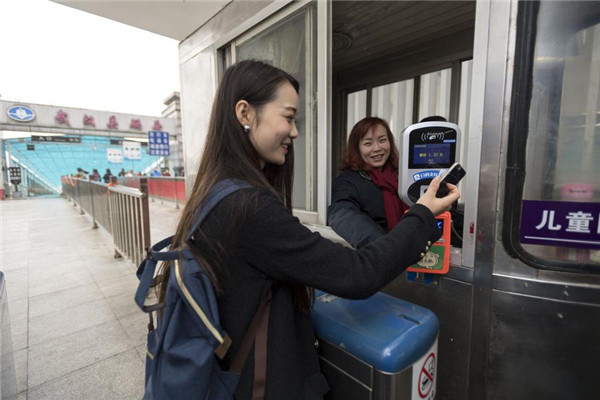 A resident in Wuhan, Hubei province, swipes her phone to pay for a ferry ticket, January 7, 2017. [Photo/Xinhua]
Smart city construction on fast track
The next time you visit a Chinese city, don't forget to visit the app store first and download a local app. You can check the arrival time of the next bus, make an appointment at a city hospital, and find parking spaces or shared bicycles -- all from your smartphone.
More than 500 cities have already finished or plan to complete the building of smart cities this year, according to official data. Over 300 cities have signed contracts with telecom operators to build a smart city and 290 of them have been selected as pilot smart cities in the country.
Smart city systems include managing traffic, stabilizing electric grids, allocating and coordinating emergency services, and providing more information to people than ever before.