Top 10 key economic words in 2016
Pension fund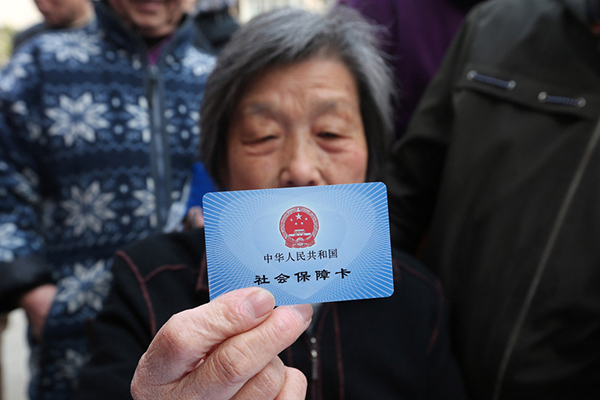 An elder shows her social security card in Nantong city, Jiangsu province, March 30, 2016. [Photo/IC]
China's pension fund assets totaled 3.99 trillion yuan at the end of 2015, according to data from the Ministry of Human Resources and Social Security.
On May 1, the national guideline to regulate the management of the pension fund took effect. It was the first of its kind issued by the central government.
The guideline allows the country's pension fund to invest in more diversified products with higher risks, such as stocks and private equity funds.