Top 10 key economic words in 2016
Supply-side reform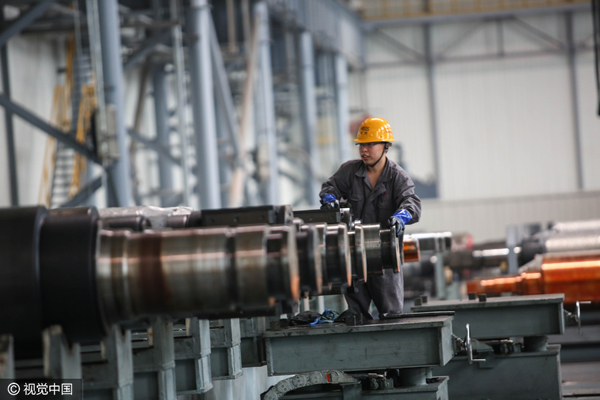 A worker at a steel plant in Tangshan, North China's Hebei provine. [Photo/VCG]
President Xi Jinping said China's emphasis in 2016 would be on supply-side reform, or a package of supply-side policies to release new demand and boost new productivity.
He was speaking at the conclusion of the Central Economic Work Conference, which was held along with the Central Urban Work Conference in December 2015.
The country has made great efforts to fulfill five major tasks: cutting excessive capacity, destocking, deleveraging, reducing corporate costs and shoring up the economy's weak links this year.
A list of key economic data released on Dec 13, including industrial output and fixed-asset investment, pointed to stabilization and restructuring progress in the economy.