Top 10 key economic words in 2016
AIIB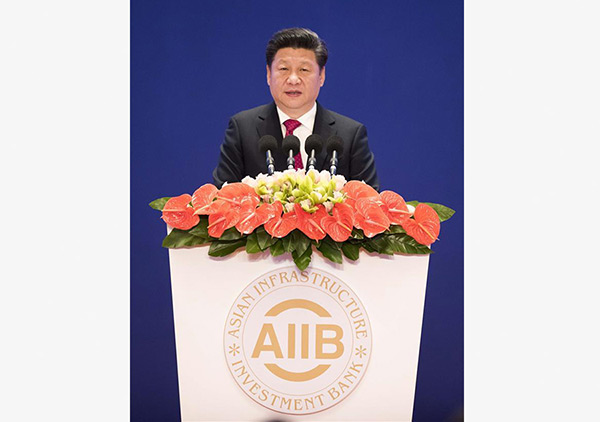 Chinese President Xi Jinping addresses the opening ceremony of the Asian Infrastructure Investment Bank (AIIB) in Beijing, capital of China, Jan 16, 2016. [Photo/Xinhua]
After three years in the making, the Asian Infrastructure Investment Bank (AIIB) officially opened for business on Jan 16, 2016.
President Xi called AIIB's launch a 'historical moment' while addressing the event in downtown Beijing and said the bank could increase Asia infrastructure investment effectively and promote regional interconnection and economic integration, which will have a positive effect on Asian and global economy.
Lou Jiwei was elected as the first chairman of the AIIB council. Jin Liqun was elected the first AIIB president.