Chinese man reviving century-old crockery with ancient art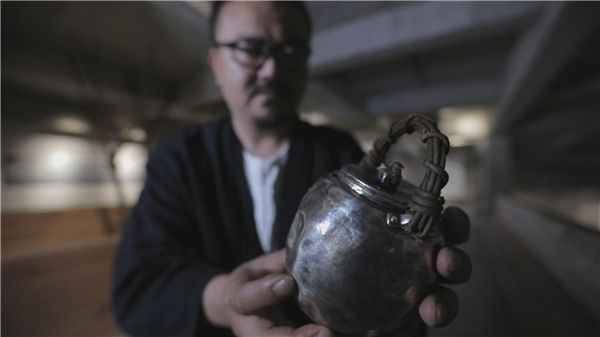 [Photo/CGTN]
Broken crockery can be repaired with nails made of copper or iron. There's an old saying, "Never mend the crockery without the proper drill," that derived from this business. The craftsmen actually use the drill on the crockery, displaying their amazing skills.
In Cao's words, however, the ancient skill is "functionally extinct".
Since the 1980s, along with the development of technology, more and more cheap products have come on the market. Hence, the mending of crockery is no longer necessary.
Cao is not simply repairing earthenware. "In terms of the word 'handicraft', the skillful hands come first," he says. "But the craft is what we really want."
Before his craftsman days, Cao was an entrepreneur for more than a decade. But he never thought it was what he really wanted. By chance, he met Wang Zhenhai, a mending master. Wang considers it as "saving lives and reviving the art." Cao was touched by the spirit of meticulousness. He determined that he would sell his company and learn mending skills as Wang's last apprentice.