Turkish student pursues martial arts dream in China
A fan of hot dry noodles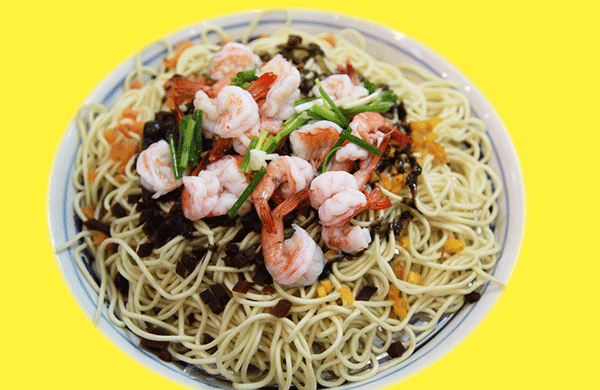 Wuhan hot dry noodles with shrimp flavors. [Photo/IC]
Meiyu has adapted well in Wuhan in the past two years by visiting scenic spots such as Yellow Crane Tower, Hubu Lane, Hubei Provincial Museum and tasting local snacks such as hot dry noodles, tofu skin, and duck necks.
"I once eat Lanzhou hand-pulled noodles for dinner for a whole semester before getting to know about more local cuisines," said Meiyu.
The girl came across a breakfast store and fell in love with local snack, the hot dry noodles in the second semester. "I eat hot dry noodles at least twice a week now," said Meiyu.
Meiyu will graduate in June 2017. While the teachers want her to continue her studies and get a doctorate degree, her parents hope she will come back home. Meiyu said deciding between the two was difficult. "Even if I decide to go back to Turkey, I will choose Chinese language education or martial arts culture communication as my job," said Meiyu.
"Many people in Turkey are learning Chinese martial arts without knowing its culture, and I would like to share with them the stories behind Chinese martial arts after returning home," said Meiyu.