Poet in motion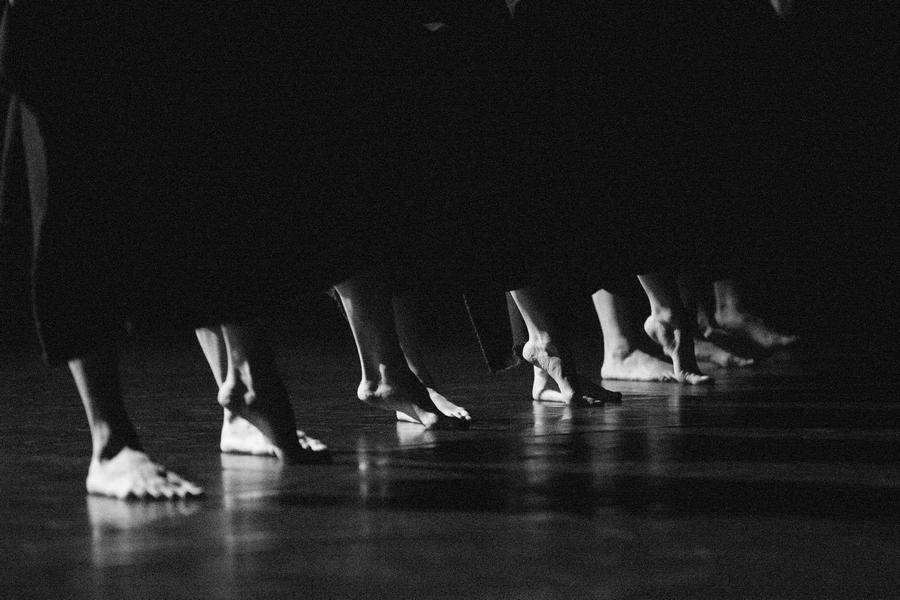 Dancers from the TAO Dance Theater perform 9 and 7, two of choreographer Tao Ye's creations. His latest work 9 will premiere at the National Center for the Performing Arts in Beijing on Nov 3. [Photo provided to China Daily]
So far it has toured more than 40 countries, and it was the first Chinese contemporary dance company to perform at the Lincoln Center Festival.
The United Kingdom's Sadler's Wells commissioned Tao three consecutive years to perform at the event.
Speaking about Tao, Lin Hwai-Min, founder and artistic director of Cloud Gate, the renowned Taiwan dance company, says: "He is the most promising contemporary dancer on the Chinese mainland. His works belong to the 21st century. They amaze and provoke deep reflection."
Sculptor Xiang Jing says: "In an era of entertainment where dance is losing its dignity and creativity, Tao's dances make us return to serious discussion, make us recognize and salute true creativity."
Cui Jian, China's godfather of rock 'n' roll compares Tao to "a devoted monk, a hardworking migrant worker, a rational philosopher and a sensitive 'madman'".
Contact the writer at chenjie@chinadaily.com.cn