Poet in motion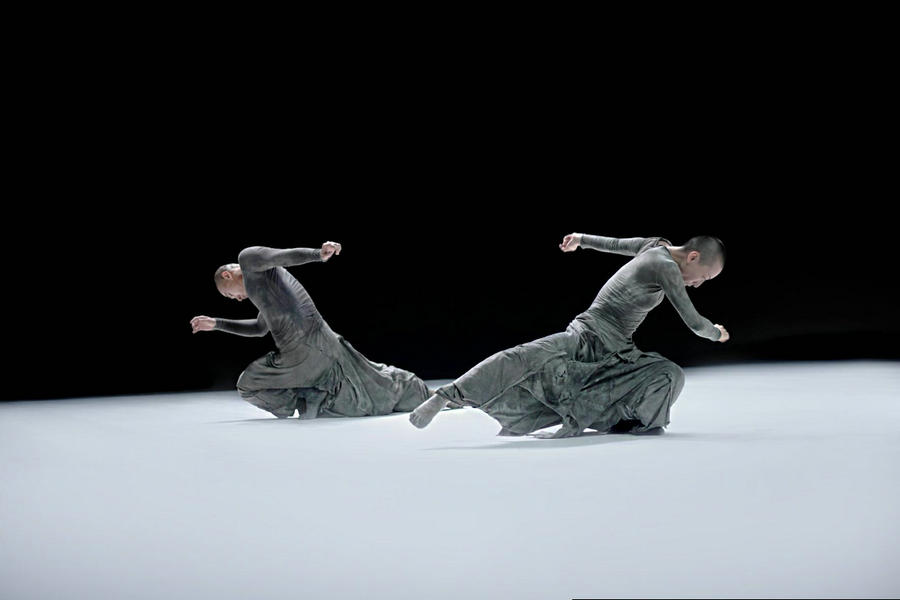 Dancers from the TAO Dance Theater perform 9 and 7, two of choreographer Tao Ye's creations. His latest work 9 will premiere at the National Center for the Performing Arts in Beijing on Nov 3. [Photo provided to China Daily]
"I remember the floor of the rehearsal room was covered with a white carpet. Dancers were lying there stretching their bodies. The sun was shining over them. This scene changed my idea about dance," he says.
"The training for classical dancing required me to jump high, to split, to make my body tense, to fight gravity. I did not know dancing could be so relaxing. You just listen to your body and follow your heart," he says.
Tao joined the Jin Xing Dance Company in 2003.
"I then realized that while earlier I had been required to dance as a job, now I had the motivation to dance, to enjoy it."
In 2005, he moved to Beijing where contemporary dance has more fans.
With the Beijing Modern Dance Company, his motivation and potential soon got full play. He even started to choreograph.