Theater talent on show in capital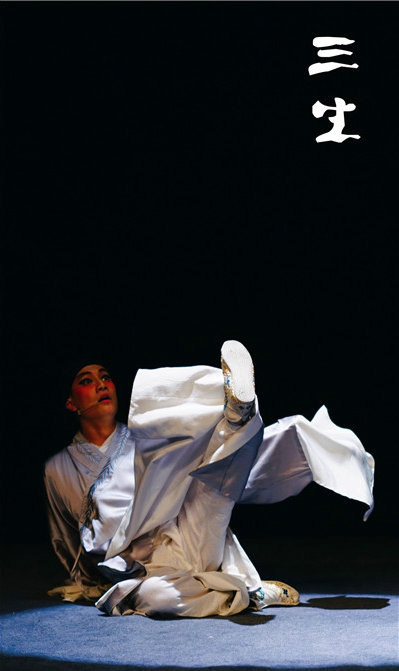 [Photo provided to China Daily]
In high school, Hu fell in love with hip-hop music.
And he persisted with this although his father was against it.
Then, as he grew up, Hu realized that he loved traditional Chinese opera.
So, he chose at the National Academy of Chinese Theater Arts to study.
"Though I did not attend traditional opera school like my parents, I learned from them at home-the singing, the physical movements," says Hu.
He obtained his bachelor's degree from the National Academy of Chinese Theater Arts in 2012.
He later worked as an actor at a Beijing-based independent theater company.
In 2016, when The Wheel of Time was staged in Beijing, Hu's father, Hu Jianhua, watched his son's performance.
"It was the first time I was watching him perform. Though the play has a variety of elements, both traditional and contemporary, from the first score, I knew it is Kunqu Opera," says his father, Hu Jianhua.
"What surprised me the most was his singing. He never learned Kunqu Opera or Peking Opera but his interpretation is great."
Hu Hanchi is now working on his second directorial work, Delivery of Ghost, which is scheduled to open toward the end of the year.
In this new play, he combines traditional Chinese opera with physical theater, a genre that encompasses storytelling primarily through physical movement.
Contact the writer at chennan@chinadaily.com.cn