Why poor villagers would rather stay put, than move into new homes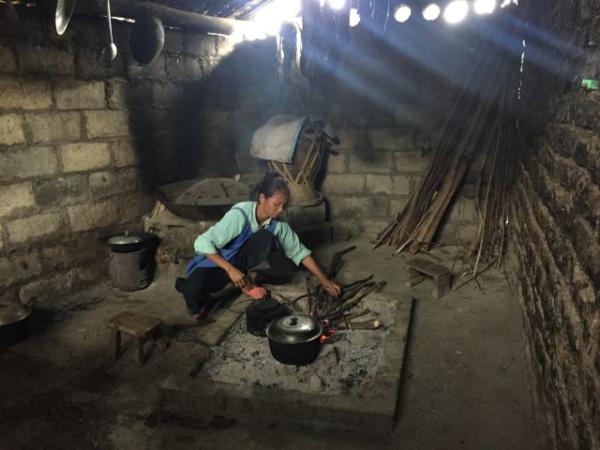 A woman at her home in Naweng, a mountainous village in Southwest China's Guizhou province. [Photo/Xinhua]
Relocating poverty-stricken families out of their rural hometowns is one of China's poverty alleviation measures, but not everyone wants to move.
Naweng is a mountainous village in Zhenfeng county in Qianxinan Bouyei and Miao autonomous prefecture in Southwest China's Guizhou province. With a harsh natural environment, parts of the village have been included in the local government's relocation program.
Xinhua reporters visited the village recently to find out why locals are reluctant to relocate.
When they drove to the village, they discovered a section of the road had been washed away by heavy rain the night before, forcing them to walk for 40 minutes on a muddy trail.
When journalists asked one villager whether she would like to move to the county seat, she said no with no hesitation.
The woman said she doesn't know how to speak Putonghua - the official spoken language - and would not even know where to find a bathroom or shop for groceries if she moves to the county seat.
"What if all the other people in the village have moved away?" a reporter followed up.
"I would still not move even if I am given 1,000 yuan. I don't even know how to withdraw money using a bank card," she said.
Her comments reflect the barriers many impoverished families would be faced if they relocate to new places.
Many of the villages included in the relocation program lie in the depths of the mountains where locals live in relative isolation. In villages inhabited by ethnic minorities like Bouyei or Miao people, most of the residents are illiterate and many have never left the villages where they were born and don't know how to speak Putonghua.