'Interest-oriented classes' not so interesting for Chinese kids
Editor's note: Keen to make sure their children don't lag behind at the "starting line", many Chinese parents are sending their children to a wide range of extra-curricular activities. Referred to as "interest-oriented courses" in China, they range from arts performance and sports to Mathematical Olympiad. In some cases, children are pushed into study courses beyond their intellectual level or not in line with their interests.
With their kids overburdened by "interest-oriented courses", many parents are struggling to strike the right balance between providing their children a happy childhood and keeping them competitive from an early age.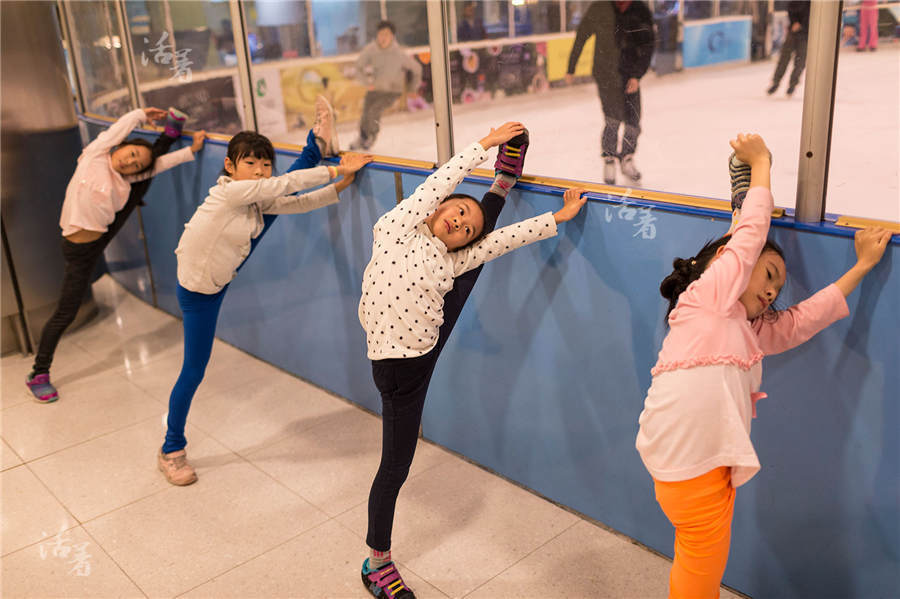 Seven-year-old Duomi (2nd from right) warms up with other kids before taking a skating course in Beijing. The class starts at 9:45pm on a Saturday, and it will be well after midnight before Duomi gets home in Tongzhou, a district on the outskirts of Beijing. [Photo/qq.com]