Top 10 predictions for tech sector
No 4 New digital transformation platforms to amplify digital reach far beyond own customer interactions.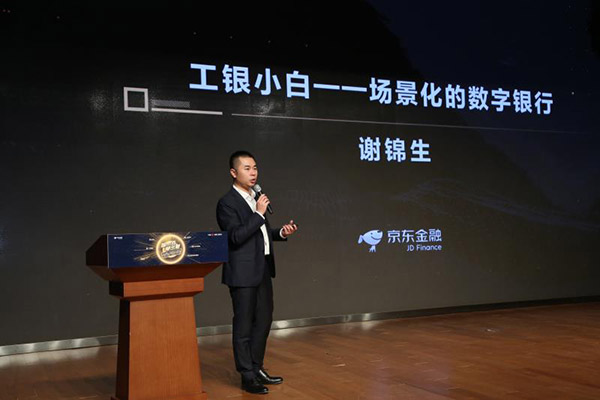 Xie Jinsheng, vice-president of JD Finance, introduced the "ICBC Xiaobai digital bank" at the headquarters of JD.com in Beijing on Nov 27, 2017. Via the digital bank, which is embedded on JD Finance's app, those who need a certificate of deposit could apply directly and wait for this file to be delivered by a JD courier. Xie said the cooperation between ICBC and JD Finance has by now involved 32 systems and 125 interfaces.[Photo provided to chinadaily.com.cn]
By 2020, 60 percent of global enterprises will design and deploy their own digital transformation platforms to develop and manage core IP and data as essential IT platform tools, with integrations to various cloud platforms, industry resources, data sources, development communities, partners and customers, while in China, 40 percent of enterprises will embark on this journey, according to IDC China.
By 2021, over half of the world's top 2,000 enterprises will see on average one third of their digital service interactions come through their open API ecosystems, giving rise to a growth momentum that is far stronger than their own client-interaction capacity and this is particularly true for the Chinese market, said IDC China.