Hinkley project powers ahead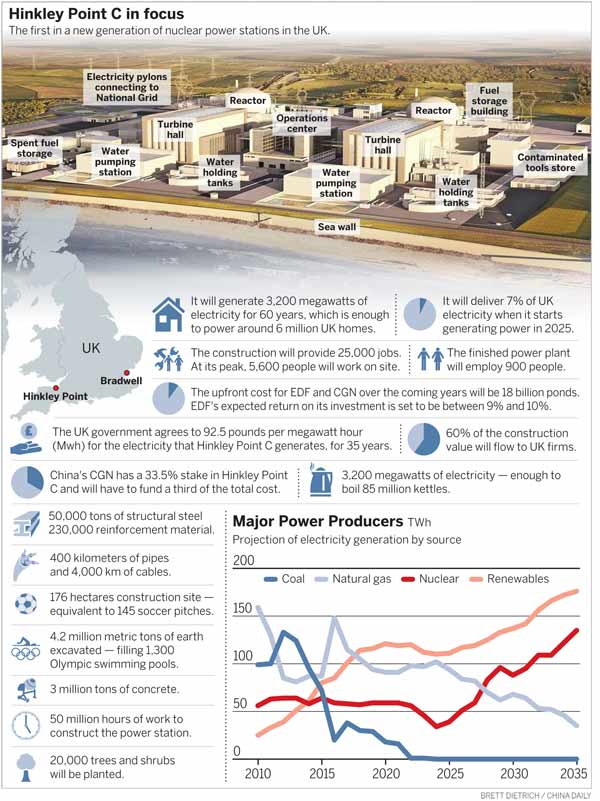 Construction on the Taishan power station in China's Guangdong province is expected to be completed in 2018, marking the world's first power station using the EPR and giving a stamp of confidence to this technology.
"Already a number of CGN people have joined us on the Hinkley project," said Richard Mayson, a senior director at EDF. "That cross-fertilization of ideas is invaluable."
Mayson said it has been some time since Europe built a nuclear power station.
"CGN has built a large number of stations in China," he said."That ability to build to time and scale is very important to make sure Hinkley is built in the most efficient way." Hinkley is the first new nuclear plant to be built in the UK since the 1990s.
It will supply 7 percent of electricity when it is completed in 2025 and will be a central part of the UK's efforts to replace and phase out aging power stations.
Overall capacity in the UK has fallen by 12 percent since 2012 as coal-fired power plants are gradually shut down to comply with the government's commitments to tackle climate change.