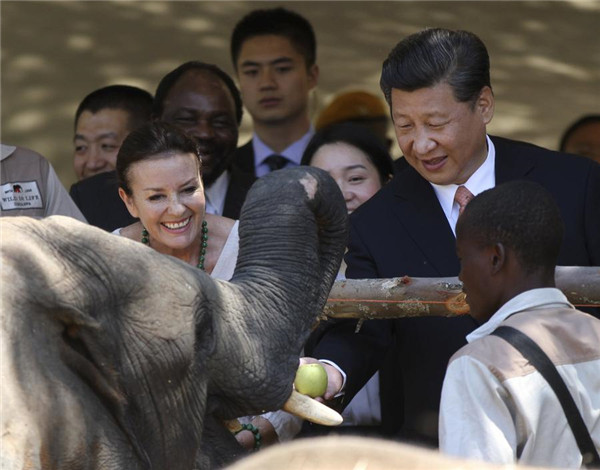 Chinese President Xi Jinping feeds an elephant during his visit to a private wildlife sanctuary in Harare, December 2, 2015. [Photo/Agencies]
"China has earnestly fulfilled the international obligations and actively participated in international cooperation in wildlife protection," Xi said.
The Chinese president also pointed out that wildlife protection is one of the key areas in China-Zimbabwe cooperation, and China will continue to help Zimbabwe improve its capability of protecting wild animals through donating equipment and exchange of experience.
Xi arrived in Harare on Tuesday. During his stay here, Xi held talks with Zimbabwean President Robert Mugabe and the two leaders witnessed the signing of a series of deals, including one on wildlife protection.