Marriage of styles for first Serrano solo exhibition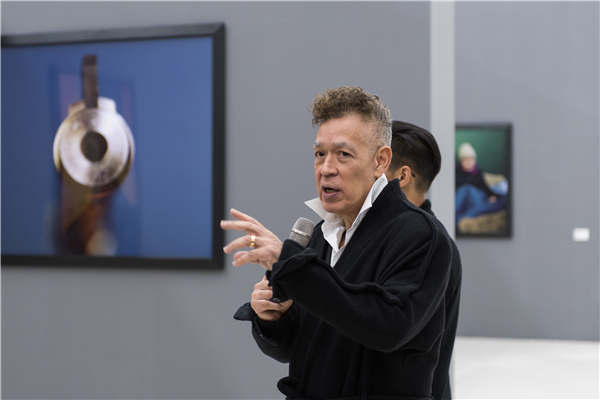 US artist Andres Serrano [Photo provided to China Daily]
And the current US President Donald Trump was then his model in 2004.
"In 2004, Donald Trump was Donald Trump: a celebrity, a successful businessman, a TV star. I didn't predict that he would become president. But I saw in him what America is for me. Many years later, people saw the same thing," he says.
In that series, he also shot many other celebrities, such as Yoko Ono and Arthur Miller. Serrano is known for works that direct his audiences' thoughts toward our standards of value judgments.
Talking about his most recent series Made in China, Serrano says its title is meant to be taken literally. Although the phrase can sometimes evoke negative connotations, he regards it as a positive label.
"China represents the future of the world's economic and cultural development," he adds.
The artist regrets that his stay in China was so short and hopes to return. For him, the country is "like a universe that needs a lifetime to explore".
If you go
10 am-6 pm, through Feb 25. Red Brick Art Museum, Hegezhuang, Cuigezhuang village, Chaoyang district, Beijing. 010-8457-6669.