13,000 migrants repatriated voluntarily from Libya in 2017: official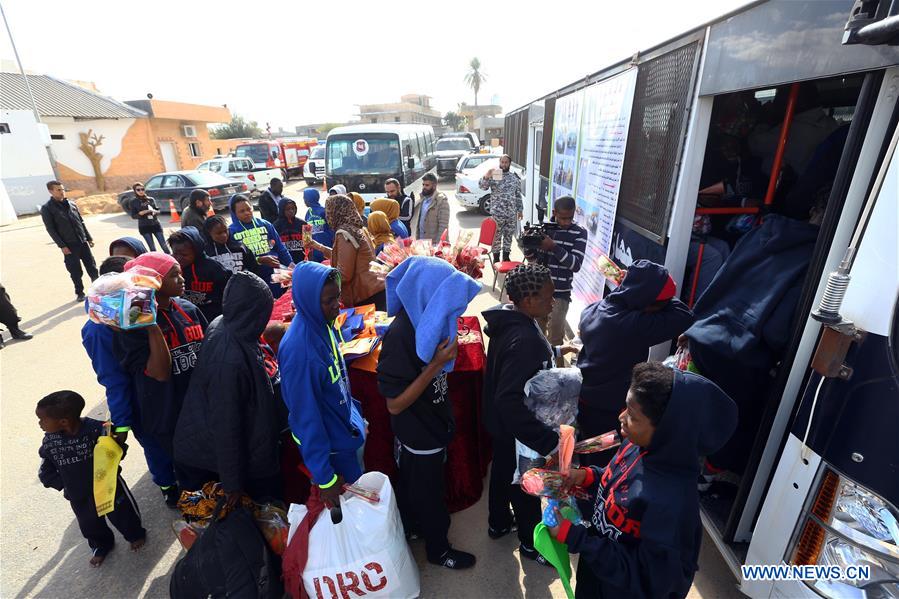 African migrants queue up to get on a bus for being repatriated to their countries at a detention center in Tripoli, Libya, on Nov 28, 2017. [Photo/Xinhua]
TRIPOLI - The International Organization for Migration (IOM) on Tuesday revealed that more than 13,000 migrants have been voluntarily repatriated from Libya this year so far.
"Since the beginning of this year, the program has succeeded in deporting 13,552 illegal immigrants by air," Juma Ben-Hassan, coordinator of IOM's Libya voluntary return program, told Xinhua.
Ben-Hassan said this number includes deportation that took place on Tuesday morning of more than 400 African and Asian migrants.
The voluntary return program in Libya was set up in 2006 by IOM to arrange for the return of stranded illegal migrants from Libya to their countries of origin.
Due to the insecurity and chaos that followed the 2011 uprising, Libya became a hotspot for migrants wanting to cross the Mediterranean towards European shores, many of whom drown on the way.
Libyan navy announced earlier this week that 31 migrants drowned off western Libyan coast while attempting to reach Europe.