Chinese media intrigue cruise passengers on culture presentation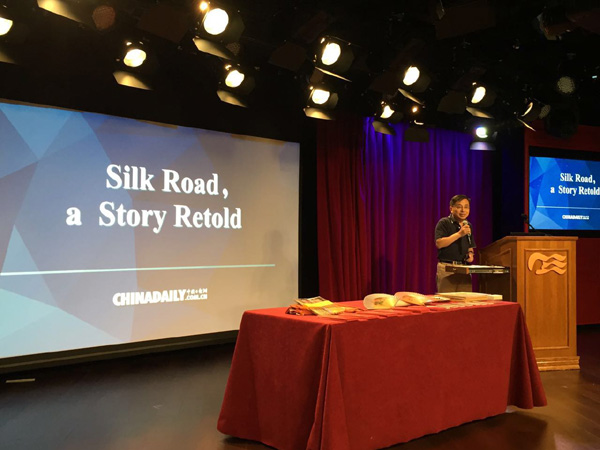 Wang Hao, China Daily's deputy editor-in-chief, gives a speech during a culture lecture held on the cruise ship Majestic Princess on June 22, 2017. [Photo by Yang Feiyue/chinadaily.com.cn]
A culture lecture on the Belt and Road charmed international passengers on the cruise ship Majestic Princess on June 22.
Wang Hao, China Daily's deputy editor-in-chief, introduced the history and development of the Belt and Road, and the significance of the Chinese Belt and Road Initiative.
CRI's deputy editor-in-chief Li Ping shared information on traditional Chinese customs, including tea making, chopsticks and lucky numbers. "It's very interesting to learn the Belt and Road history and I like all the interaction at the lecture," said David Ender from the US.
The lecture helped Ender better understand the trade route.
"It's interesting to see that over the long period of time, China still wants to be culturally interactive, trade and increase the world's wealth," he said. The lecture was part of the traditional Chinese arrangements organized by the Chinese People's Association for Friendship with Foreign Countries. The purpose is to help western guests better understand and savor Chinese culture and traditions.
The Majestic Princess ship departed Rome on May 21 and is sailing across key Maritime Silk Road points, including Greece, the United Arab Emirates, India, Sri Lanka, Malaysia, Thailand, and will end in China's Xiamen on June 26.