Beating the norm
Never look back
Born to very conservative Indian parents, Mehra said almost all the women around her didn't have a say about their lives.
She had strong yearning for change, which happened when got a scholarship and went to study at Smith College.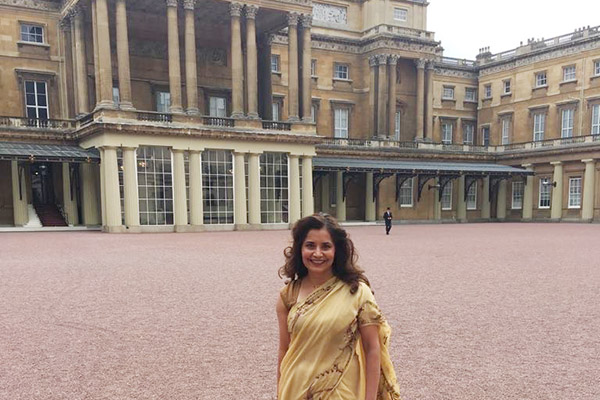 File photo of Malini Mehra. [Photo provided to chinadaily.com.cn]
"I fought hard," she recalled.
The Massachusetts-based school, founded in 1875 as one of the earliest women's colleges in the United States, has deep ties with China.
It pioneered setting up an exchange program with China, sending students to China since the early 1900s.
"They came as educated young women, not missionaries," she quipped, indicating that she recognizes China's early 20th century history saw an influx of Christianity.
She moved to the UK with her family at the age of 7. Since then she's been going back and forth between India and Britain.
"I feel comfortable in both worlds", which explains why now she's still comfortable in any part of the globe.
After graduating from Smith College, she went back to England for further study.
Reminiscing about her days in college, she sounded resolute: "I got the scholarship. I went. And I never looked back".