UK's Royal Mint weighs in with coin set for Year of the Rooster
Britain's Royal Mint, which has been making coins for everyday use in the United Kingdom for 1,100 years, is producing a range of specially-struck coins to mark the start of the Chinese lunar calendar's Year of the Rooster.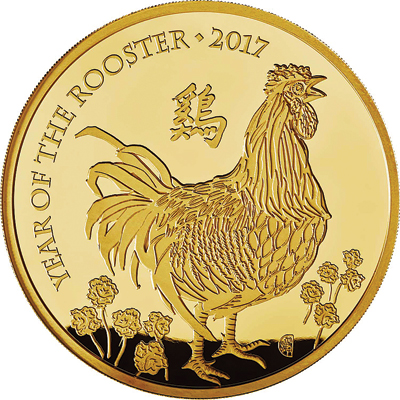 Commemorative coin sets are now on sale.
The coins, in gold and silver, with face values ranging from 10 pounds ($12.3) to 1,000 pounds, have been designed by Wuon-Gean Ho, a British-Chinese artist working in London.
"Working with and observing animals definitely helped me with my understanding of how to draw them, and how to convey their movement," said Ho, who is also a qualified veterinarian. "It was a new concept for me to work within the coin's circle, and also work around the lettering that was curved."
The image is based on a breed of chicken, called a Marsh Daisy. And the design also contains another subtle nod toward Chinese culture, with the coins featuring a type of daisy known as "sea thrift", with the word thrift referring to the careful use of money.
Obviously, the coins are not intended for everyday commercial transactions-the cheapest 10th of an ounce gold coin has a retail price of 205 pounds and its silver one-ounce equivalent costs 85 pounds.
For seriously wealthy collectors, there is a one-kilo gold coin, with a face value of 1,000 pounds that will sell for a wallet-snapping 49,995 pounds. Only eight of them will be made.
Jonathan Weismann, a London-based coin dealer, said: "These are obviously collectables, aimed at the wealthier end of the Chinese market. The prices may seem absurd to some, but they are targeted at a certain client."
According to the Royal Mint's website, many of the coins have already almost sold out. They come in specially-designed red boxes-red is a favored color in Chinese culture-and also have an authentication certificate.
The range is part of the Royal Mint's Shengxiao Collection, which celebrates the cycle of the Chinese lunar calendar. The first design in the zodiac was struck in 2014, the Year of the Horse, and that was followed by coins commemorating the years of the sheep and the monkey.